INTRODUCTION
Eight spaces, eight roles
Renting out an entire building of
710 square meters
"abrAsus Hotel" is divided into 8 main spaces, each with 8 different concepts. We would like to introduce the "proposal to customers" for each of the 8 spaces.
DESIGN DETAIL
"Mt. Fuji in the mural painting in the public bath"
was reproduced with "real Mt. Fuji."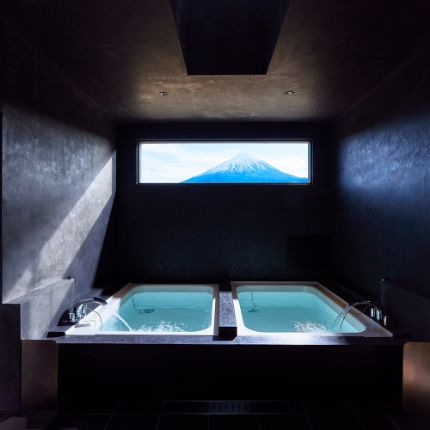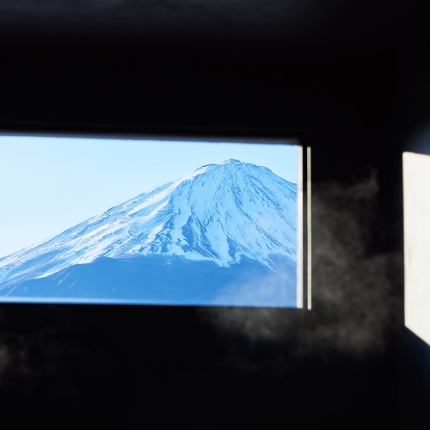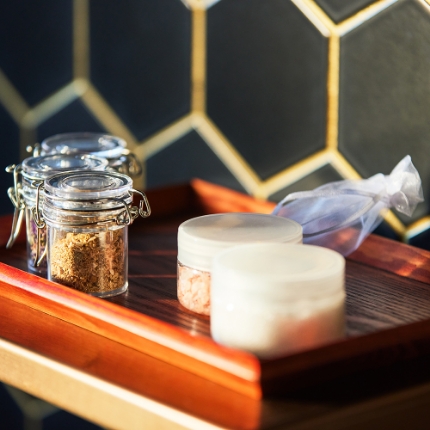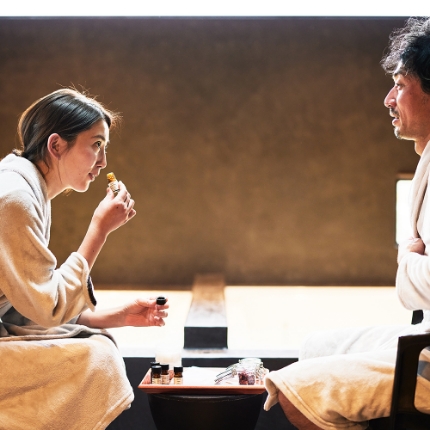 Real Mt. Fuji in the window frame looks like the mural painting in the public bath. There are two bathtubs, each filled with hot water and cold water. You can fill the bathtubs with rich underground water, purified over 20 years, made from rain and melted snow that fell on Mt. Fuji. The sauna trailer and open living room are directly connected so you can mainly spend bathing. Chill out with your favorite music and enjoy reading or tea time Body?
SAUNA TRAILER
An authentic wood-fired sauna directly imported from Finland.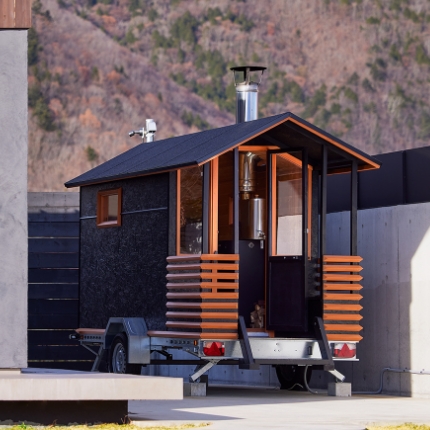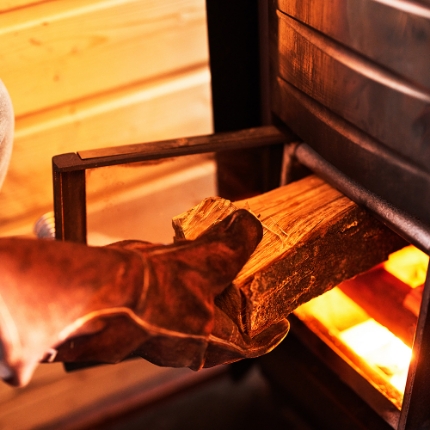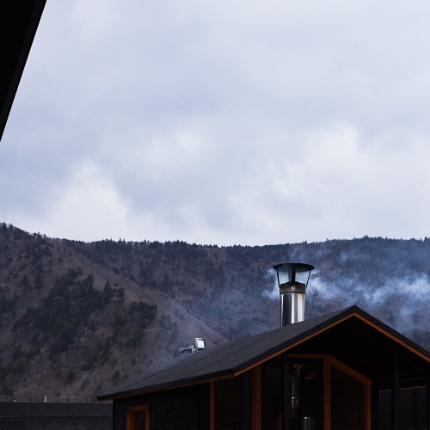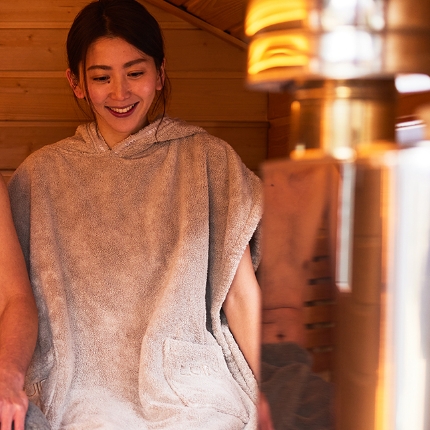 We have imported a sauna trailer from Finland, the home of saunas. You can chop wood by yourself, put it into a fireplace, and adjust the temperature to your liking. The sauna is completely private, so you can enjoy the löyly without worrying about anyone else.
KITCHEN
Time of bliss of "cooking and eating" in the authentic kitchen facilities.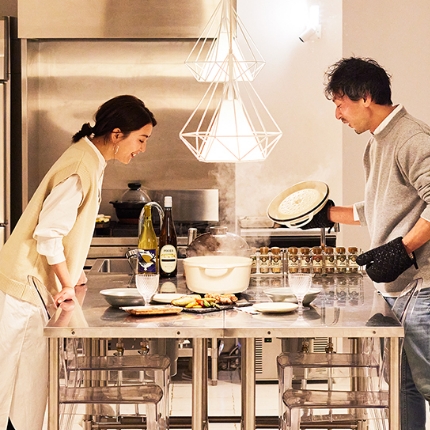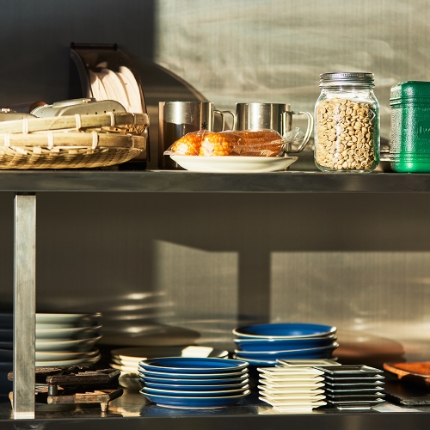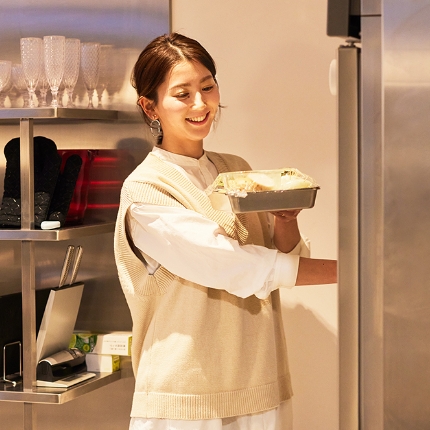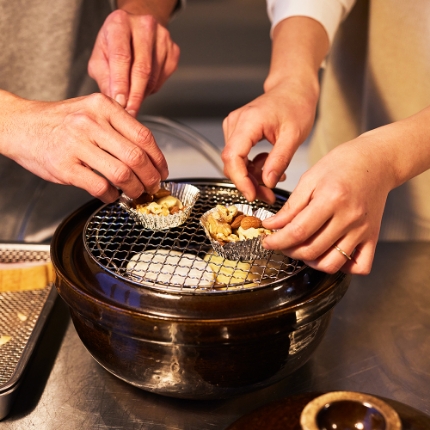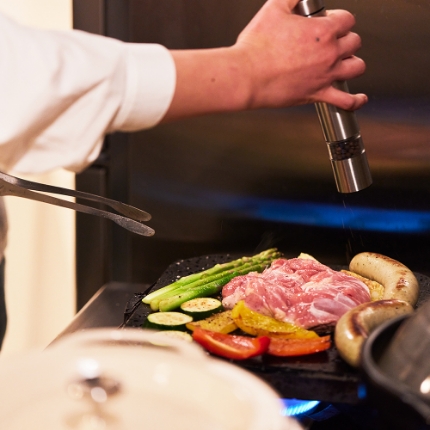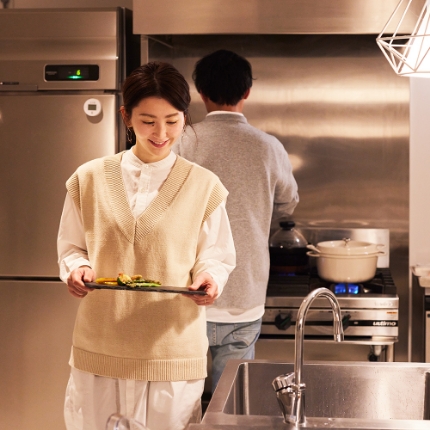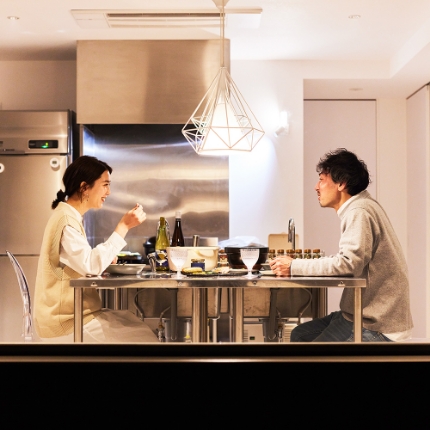 You can enjoy cooking with authentic kitchen equipment, including Hoshizaki commercial refrigerators and stoves, which are used in starred restaurants. All the ingredients are already prepared and stored in the refrigerator. You can enjoy a slightly different style of "eating freshly prepared food in the kitchen" as you cook. Please refer to theDINING page for details.
OPEN
LIVING ROOM
An extraordinary open living room that makes you feel good beyond reason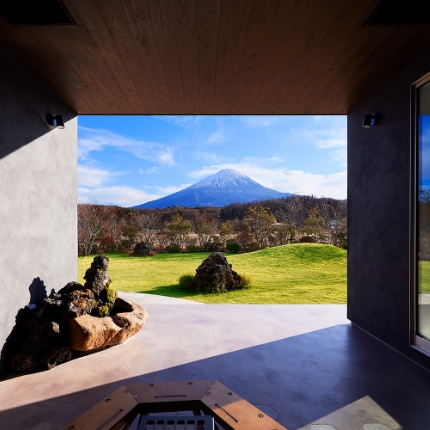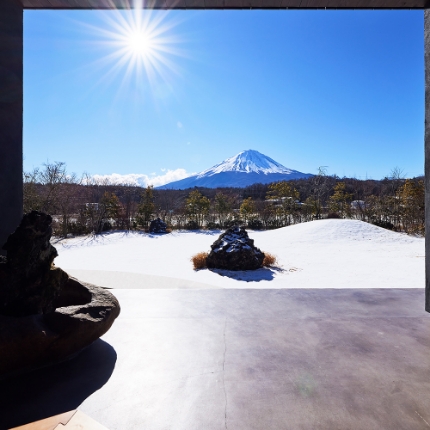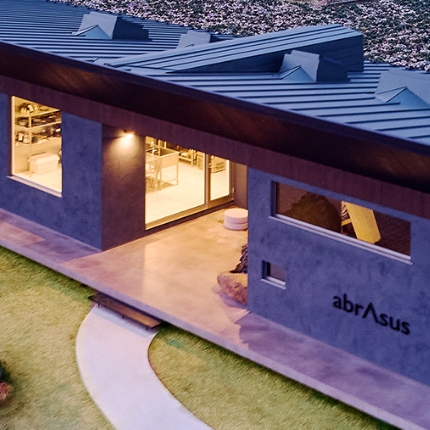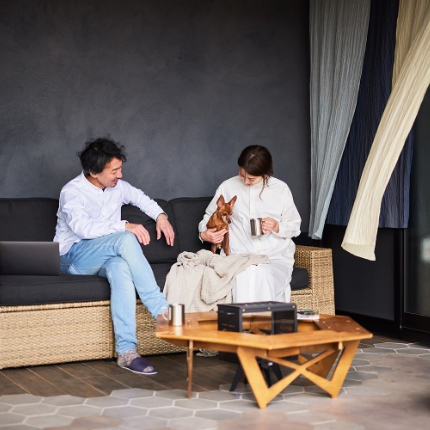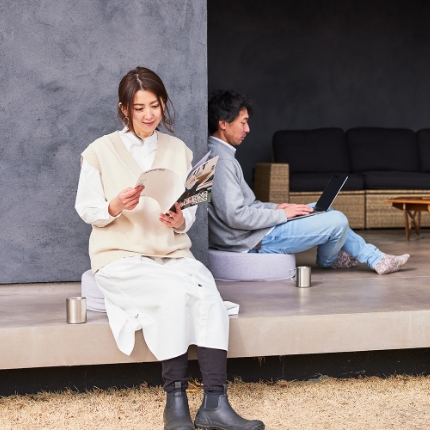 You can enjoy an extraordinary experience in the windowless open living room. The living room is located in the center of the flow line of the bath, kitchen, and garden. You can enjoy reading a book or having tea time if you feel like it. It is also a perfect place to take an outdoor bath after the sauna.
GARDEN
Touch the earth with your feet and hands and play in a way you normally cannot.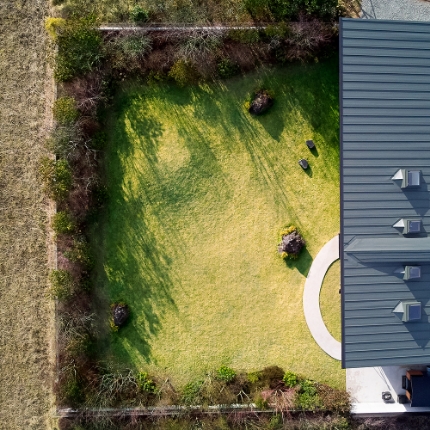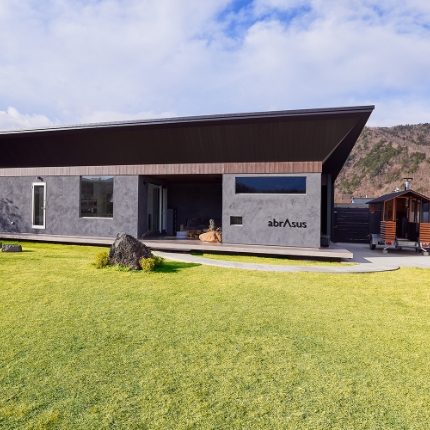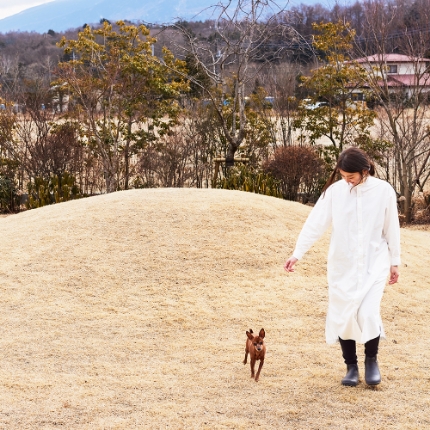 In the yard with its full lawn, you can lie down and look up at Mt. Fuji or the sky, enjoy sports, or just frolic and enjoy an extraordinary experience. The grounds are fenced off, so guests with dogs are welcome to let them play to their heart's content in the off lead area.For guests with dogs,please click here.
TWO BEDROOMS
Mt. Fuji is most beautiful in the morning. Recommendation to go to bed early and get up early.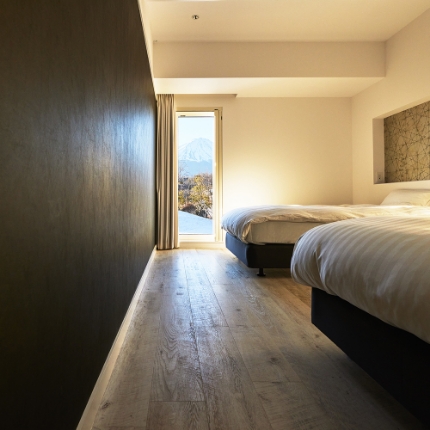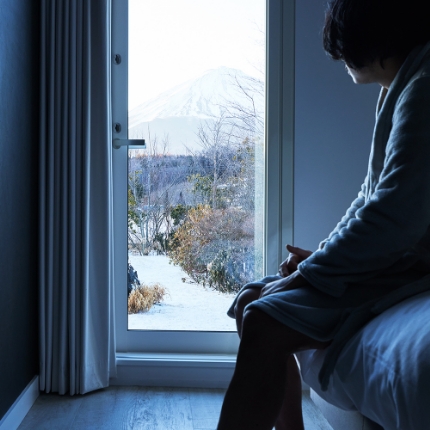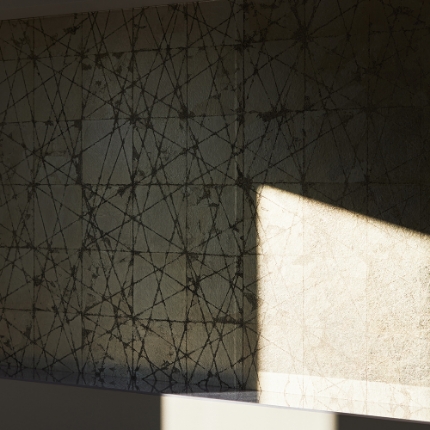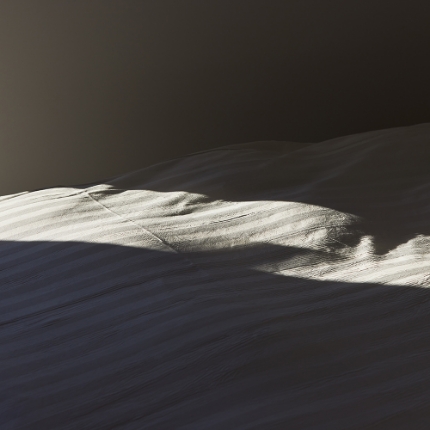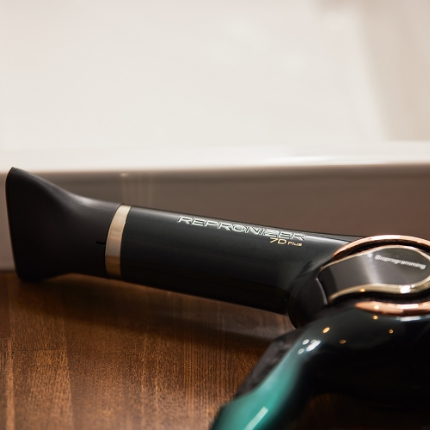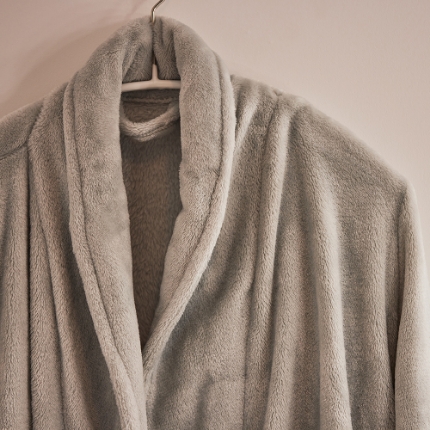 Mt. Fuji is said to be most beautiful in the early morning, because there is less chance of cloud cover. There are two bedrooms with designer's special mattresses. The first room has a "FranceBed" mattress, and the second room has a "Nihon Bed" mattress for a good night's sleep.